Discover more
Catch up on our latest news
Andaz Dubai The Palm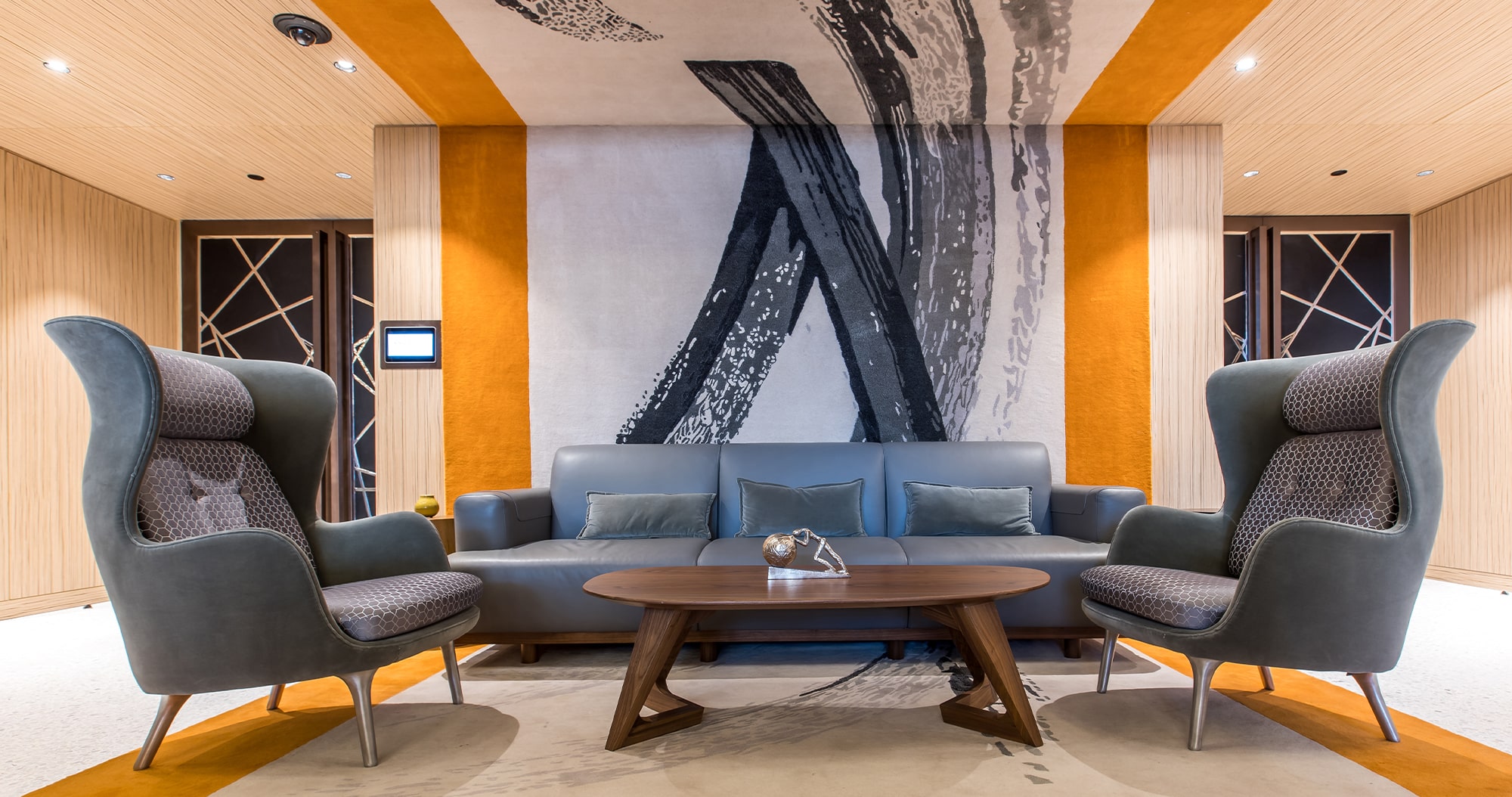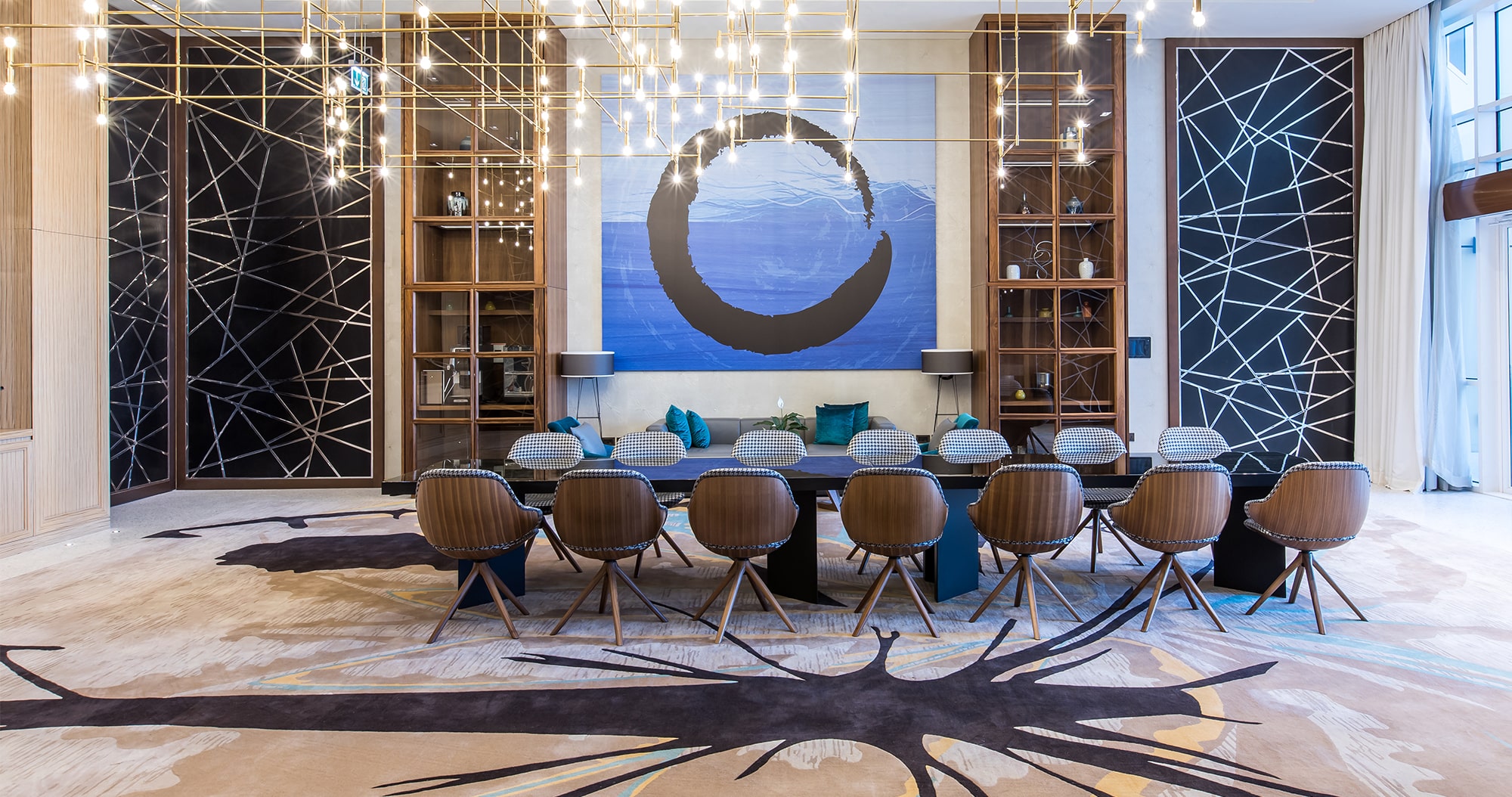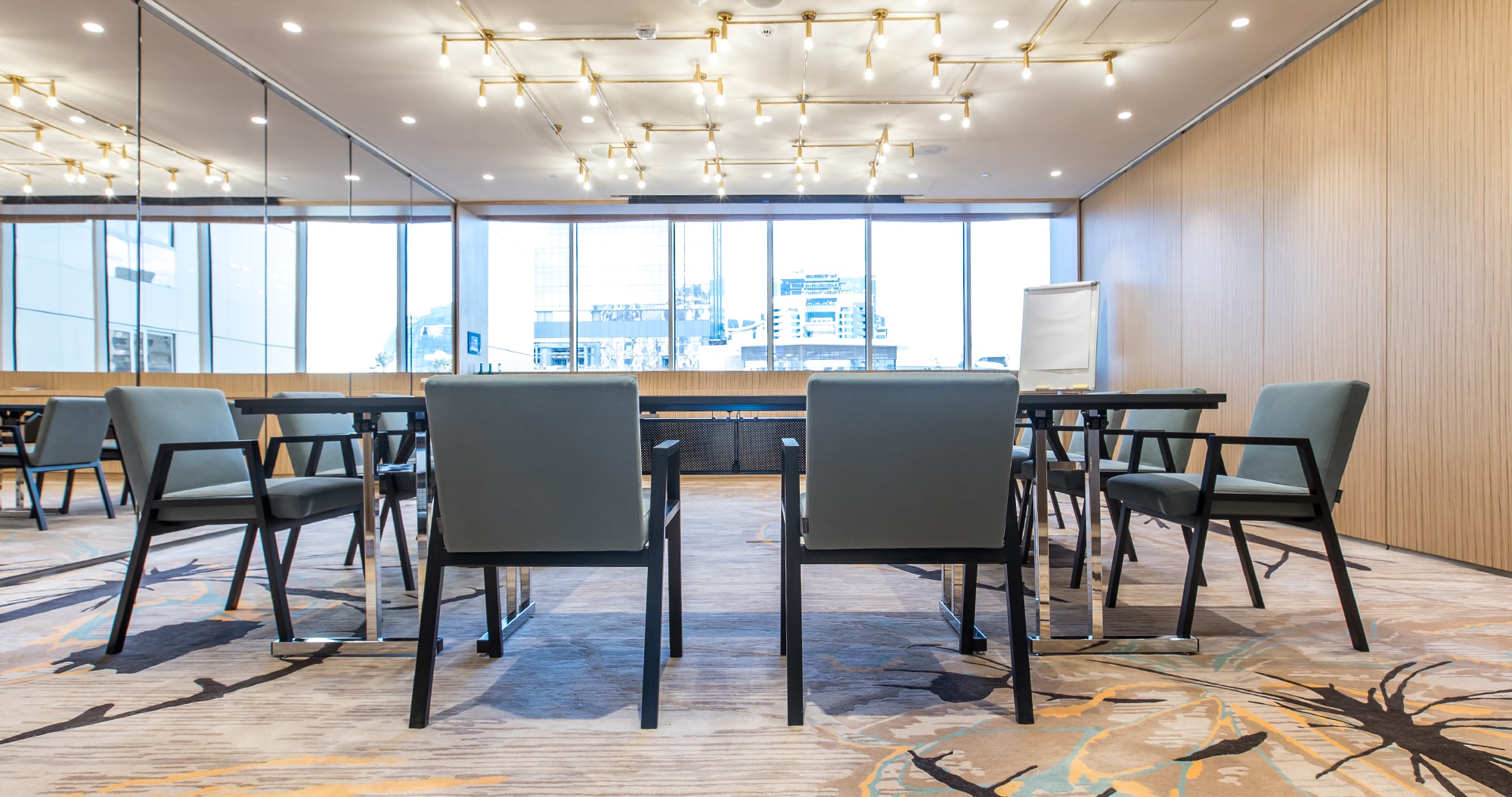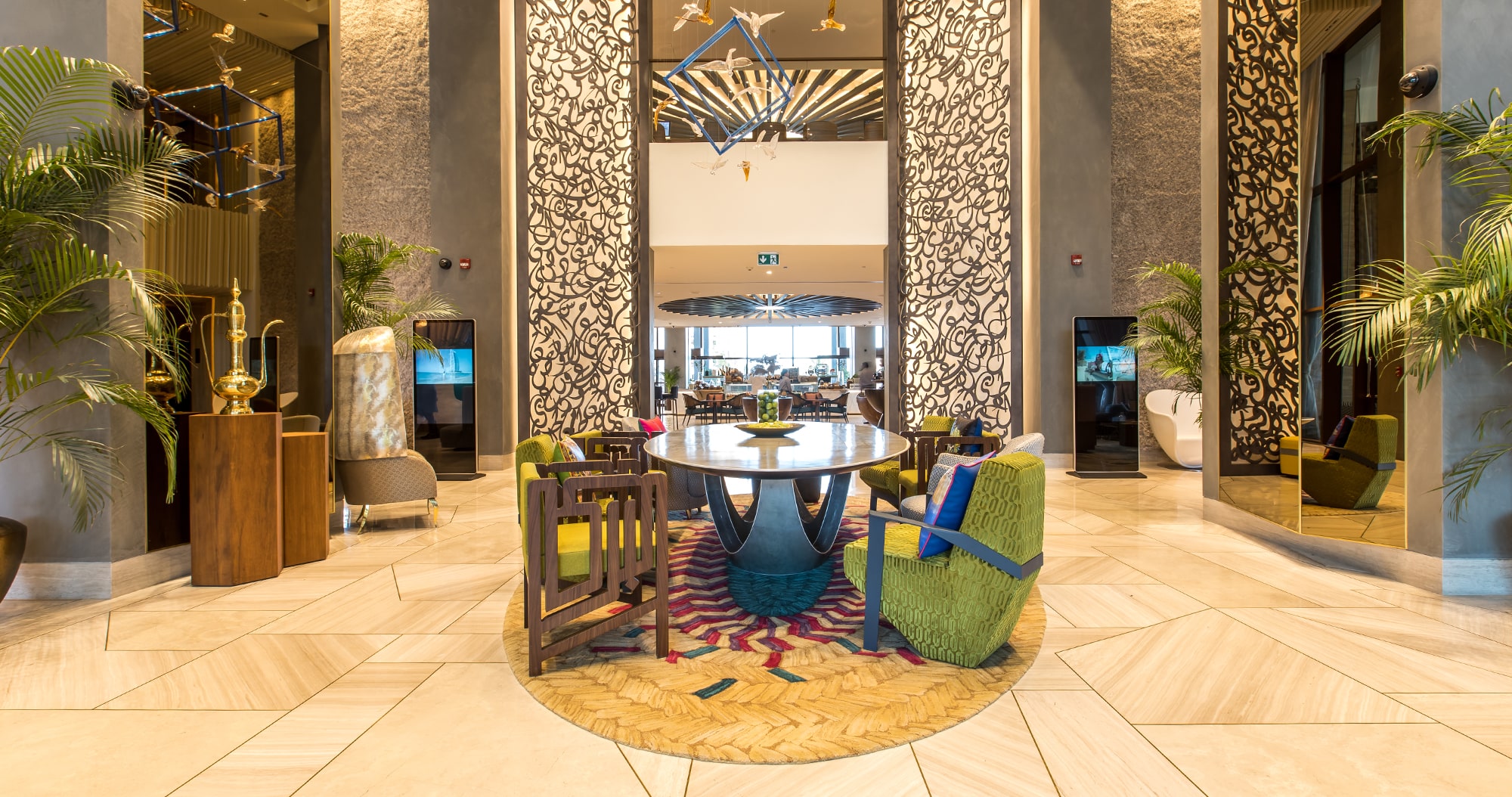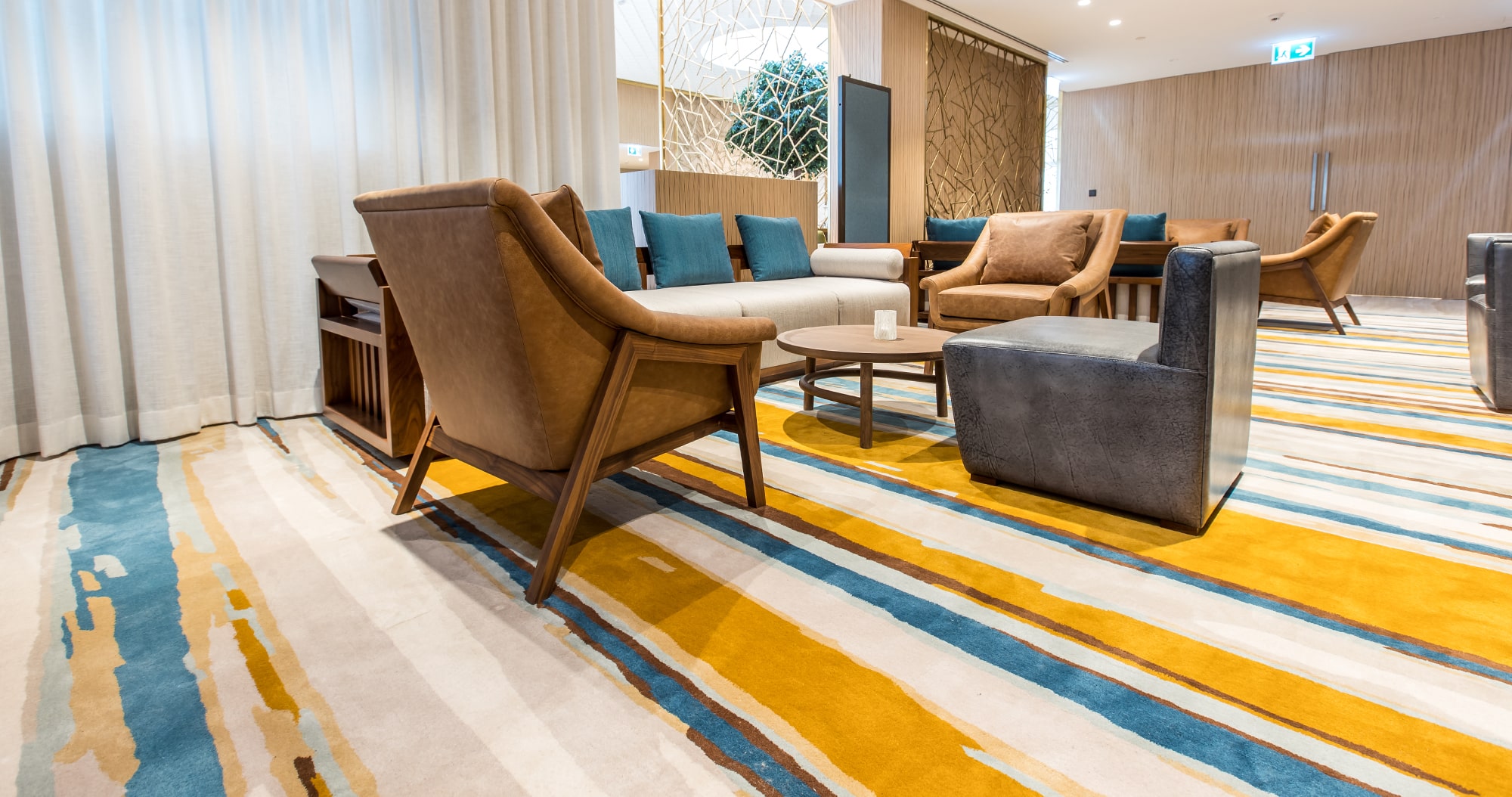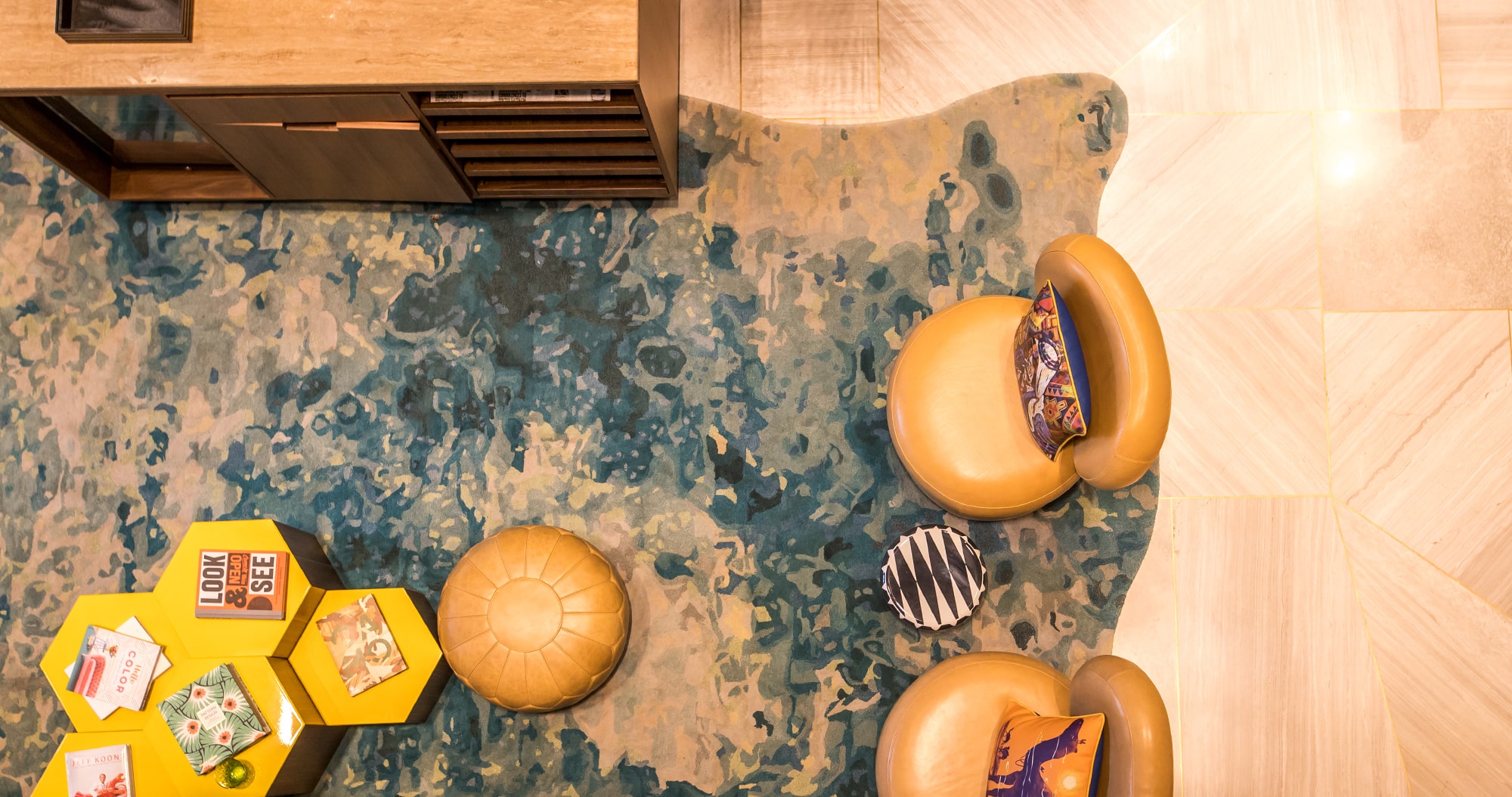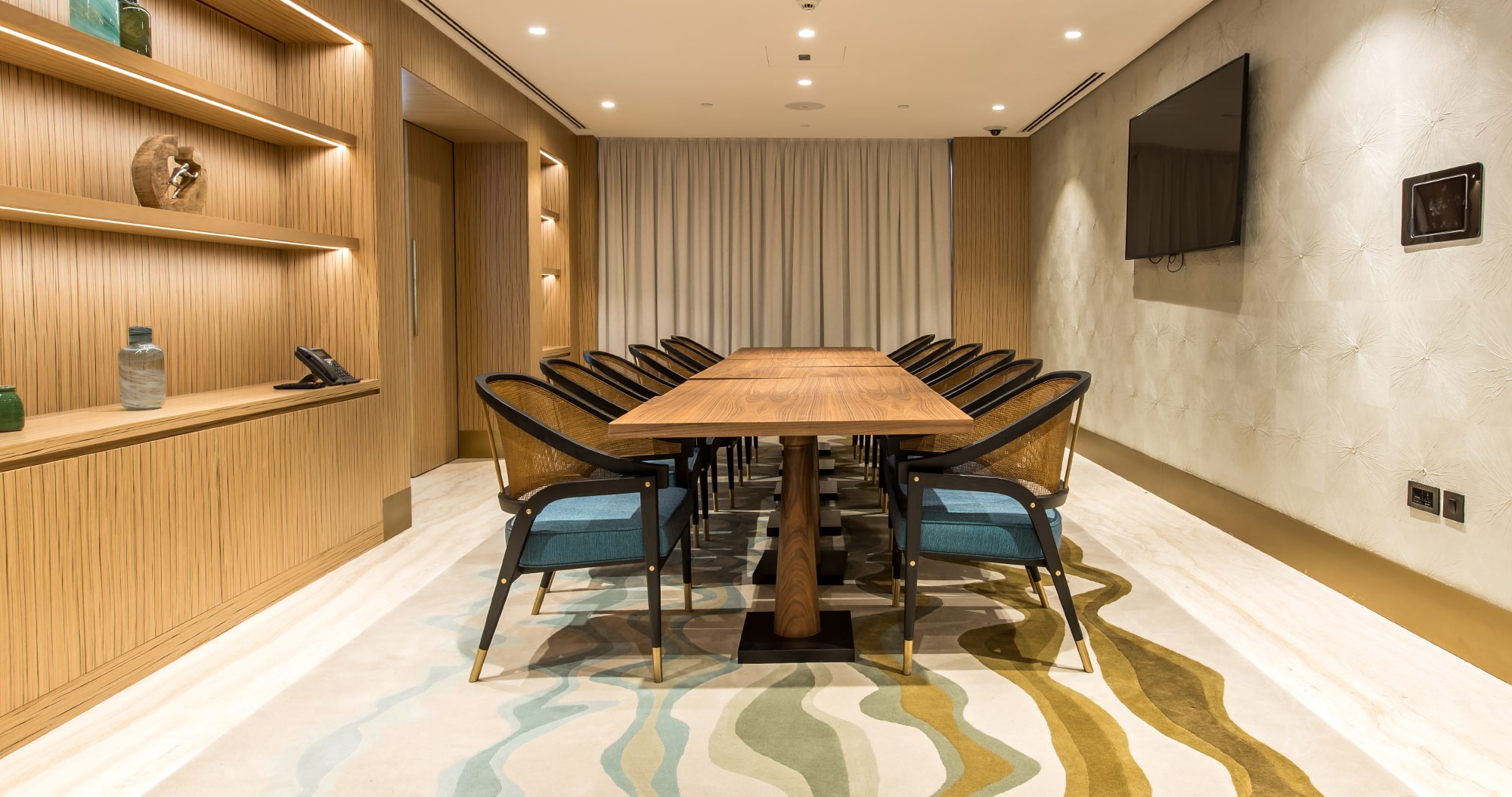 Andaz Dubai The Palm
GDS and FG Stijl
Located on the trunk of Dubai's famous Palm Jumeirah, you will find the luxurious Andaz Dubai The Palm. In collaboration with Dutch design firm GDS and FG Stijl, ICE International designed and crafted extraordinary rugs and carpets for this stylish 5-star hotel.

To truly capture Andaz Dubai The Palm's eclectic style, we needed to come up with something more than just your everyday rug. That's why we designed a one-of-a-kind rug that extends from the floor, over the wall, all the way up to the ceiling. By using specific techniques, such as raised pile and refined loop lines, we crafted a contemporary look—as though someone used an enormous paint brush to create abstract art on the wall.

In the rug designs for this hotel, texture is key. We took a close look at inspiring real life objects to find out how we can imitate their textures as realistically as possible. This is how we achieved such a refined "basket weave" look for the rugs in the lobby, for instance. And if you look in the lounge, you'll also notice a highly textured rug with smooth, wavy edges.

For the Wink Bar, we wanted to go with something a little more extreme. So we designed a rug with a large dragon and a bird on it. To give the rug a worn look, almost like the dragon has left its mark on it, we used lots of different techniques, such as cut, tip hair, and loop.

Looking for rugs that capture your project's exclusive style? ICE International specializes in designing and crafting bespoke rugs and carpets for high-end projects all over the world. Feel free to get in touch so we can talk about the possibilities.