Discover more
Catch up on our latest news
40 years in Nepal
This year we celebrate the 40th anniversary of a very special partnership with our production facility in Kathmandu, Nepal. In 1980 the founder of our company Frits Janssen met a Tibetan gentleman named Thondup. Thondup owned a small tourist shop and together with his wife he also ran a production in beautiful hand-knotted rugs. To test the quality and lead-time, Frits ordered a bespoke rug with a very simple design. They agreed that on his next trip to Kathmandu the rug would be completed for inspection. A few months later Frits returned to Nepal. Thondup presented the special order and the quality was just magnificent. On his next trip, Frits brought along a very special gift for Thondup that would help them both grow their businesses: one of the first fax machines in Nepal.  A long term collaboration and friendship had begun.

Now 40 years later, the second generations on both sides of the family businesses still work closely together. We feel privileged to work with the best design studios on the most exclusive projects and we're determined to continue creating the most beautiful rugs.

Cheers to long term collaborations!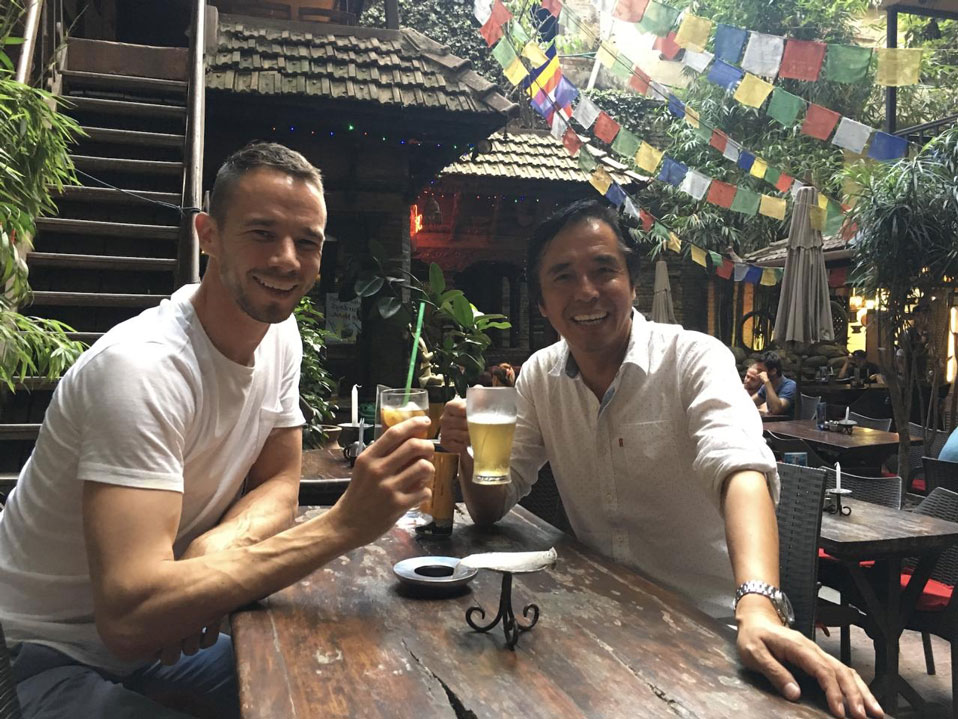 Email to Friend
Fill in the form below to send this news item to a friend: